"Construction Vehicle Safety Devices Must Be Fit for Purpose"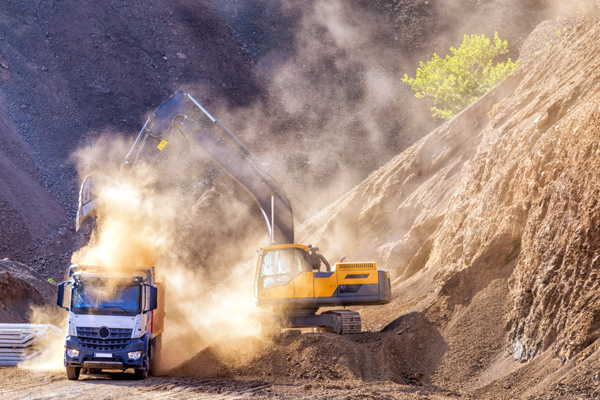 Following the publication of a report indicating that 20% of Canada's fatal work-related injuries in 2020 came from the construction industry, Brigade Electronics is calling on the sector to ensure commercial vehicle safety devices are fit for purpose.
The report, released by the Association of Workers' Compensation Boards of Canada, found that employees in demanding industries – mining, and extraction, agriculture, construction, manufacturing, and transportation – accounted for 65.14% of the 921 fatal occupational injuries.
Due to the size of construction vehicles and machinery, visibility can be limited for operators. Complex blind spots combined with tough conditions on construction sites can be a major contributing factor to collisions.
"Equipment – especially safety equipment – needs to be able to cope with extreme weather, debris, dust and unstable ground. We are encouraging fleet, plant and transport managers to take the environment into consideration when selecting safety devices to install onto construction equipment and machinery," commented Warren Di Marco, CEO of Brigade Electronics Canada.
Innovative safety technologies have been designed to alleviate the increased risk of working in environments where reduced visibility and demanding conditions are prevalent. Devices such as Brigade's Backsense® radar obstacle detection systems, Backeye®360 cameras and monitors, bbs-tek® White Sound® reversing and warning alarms, and mobile digital recorders provide increased awareness that allows operators to react quickly during hazardous conditions.
"Before selecting a device, managers need to look at the scenarios the safety products have been tested in," continued Mr. Di Marco. "Fleet, plant and transport managers must be confident that the safety devices they install are tough, durable and reliable, and will protect their workers during the type of conditions experienced on construction sites."
Source: Brigade Electronics Inc.