CDE Commissions its Largest C&D Waste Plant in Canada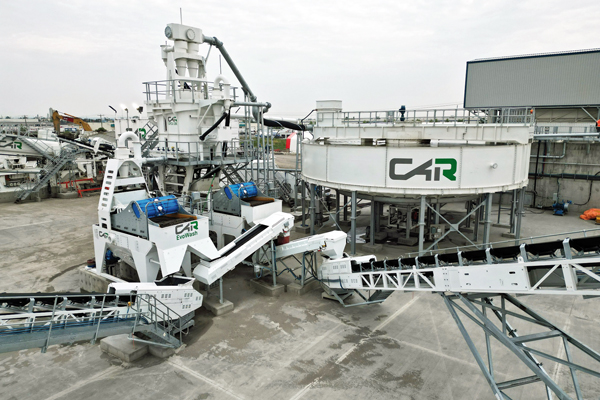 Calgary Aggregate Recycling Inc. (CAR) recently commissioned a new recycling facility in south east Calgary, Alberta. The new 226 t/h (250 tph) washing solution, designed and engineered by CDE, will take center stage on Thursday 7th September 2023 as industry representatives gather to learn more about CDE's innovative recycling process and the positive impact its technology is having on resource availability in the area.
The aim of the plant was to disrupt the "out-of-date practices" in the construction industry.
"We set out to establish economical and viable solutions to position Alberta as a leader in sustainable and responsible construction. We started this process by applying for a grant with Emissions Reduction Alberta (ERA). It believed in the impact our proposal could have and gave us the start we needed to get to where we are today," said Travis Powell, president at Calgary Aggregate Recycling Inc. "With the ERA's backing and CDE's incredible support, expertise and proven experience in this space we are strongly positioned to make significant strides forward in our mission to reduce the cost of construction – socially, environmentally, and economically."
Enabled by CDE washing technology, the company now has the capacity to process an additional 544,000 t/y of waste material to produce more than 1.1 million t of construction sand and aggregate products every year across the wider company operations.
In addition to the significant volume of material the plant is diverting from landfill, the circular approach to resource management is also helping to reduce carbon emissions in Alberta, particularly when it is estimated that the population growth of Canada will double by 2050. It is expected that the plant will help to reduce carbon emissions in Alberta by an estimated 20,000 t/y.
Source: CDE Group