Utah Transit Authority Upgrades Core Vehicle Maintenance Facilities to Boost Efficiency and Enhance Safety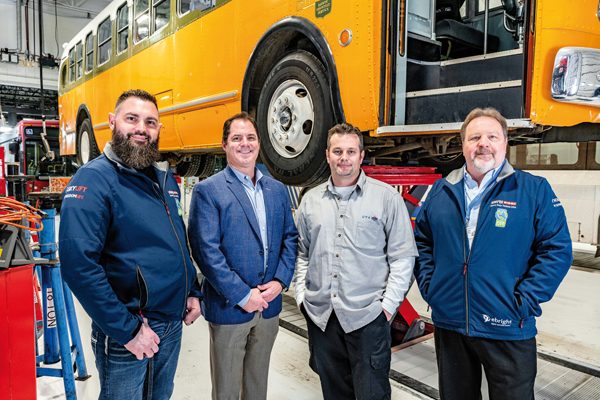 Heavy-duty vehicle lift manufacturer Stertil-Koni recently announced that it has recently completed the installation of a broad array of the company's ALI (Automotive Lift Institute) certified vehicle lifts at several Utah Transit Authority (UTA) maintenance locations through its Salt Lake City-based exclusive distributor, Rocky Mountain Lifts, led by its owner and founder, Scott Terry – all designed to speed vehicle servicing, boost efficiency and enhance technician safety.
UTA provides public bus service to customers throughout the entire Wasatch Front – an area that covers more than 3,600 km2 and in a typical year will provide approximately 20 million bus trips. The organization's mission is equally powerful: "The Utah Transit Authority moves Utah to a stronger economy, a cleaner environment, increased mobility, greater access to opportunity, and a better quality of life – all driven by safe, reliable transportation."
That is precisely why ensuring vehicle uptime is so critical to the people of the region. Enter Stertil-Koni, which has provided heavy-duty vehicle lifting systems to several of UTA's maintenance facilities, including the recently expanded Meadowbrook Facility, which is UTA's largest, with 34 bus bays, 48 technicians, and around-the-clock operation, 365 days a year. He and his team maintain a fleet of 40-foot diesel Gillig and New Flyer/MCI buses that last year transported 6.7 million riders. They also service UTA's classic fleet of 5 vintage buses, used extensively for promotional events.
"We never turn off the lights, and our ultimate mission at UTA is to move people, and to get riders safely where they need to be," noted Riley Williams, manager of Vehicle Performance and Maintenance and someone who has served UTA for nearly a decade.
Source: Stertil-Koni USA