Trident Introduces a New Non-Directional Pneumatic Skid Steer Tire Pattern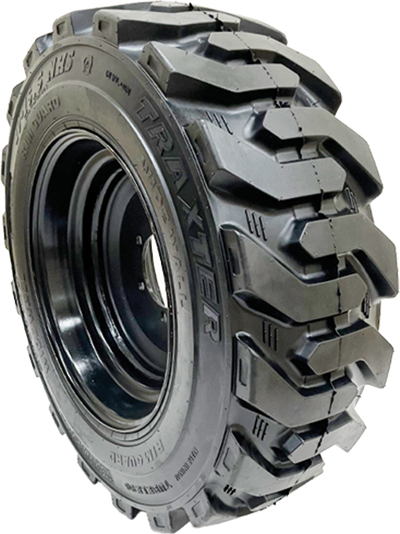 Trident, a specialty tire supplier based in India, recently announced the launch of its innovative skid steer tire featuring a patented non-directional traction tread pattern. The R4 Optimo Non-Directional not only offers superior performance but also brings additional benefits such as reduced wear and lower inventory costs.
Traditional directional tires often wear unevenly, causing increased maintenance and replacement costs. In contrast, Trident's new tire is engineered for reduced wear and extended lifespan. This translates to significant cost savings for businesses, making it a smart choice for both the bottom line and the environment.
Lower inventory costs are another highlight of this innovative tire as this eliminates the need for left and right mounting, businesses can streamline their tire inventory.
Key Features of the New Skid Steer Tire:
Cutting-edge tread pattern provides unmatched grip and traction in soft underfoot conditions in such as mud, sand, snow;
Natural rubber tread compounds are cut and chunk resistant for reduced downtime and increased productivity;
These skid steer tires are designed to meet the needs of professionals across various industries.
The patented non-directional R4 tread pattern (US Patent - D813793) offers high uniform traction in both forward and reverse directions. Other features include a robust casing with high ply ratings and mud breakers. The new skid steer tire is available in 10-16.5 and 12-16.5 and also available as ready to mount tire and wheel assemblies.
Trident has always been committed to innovation, and this latest product is a testament to its dedication to providing its customers with the best-in-class solutions. Trident's product development team has worked tirelessly to create a tire that not only enhances performance but also offers cost-saving benefits.
Source: Trident International P Ltd.