Tsurumi Mining Dewatering Pumps Deliver Increasingly User-Friendly Designs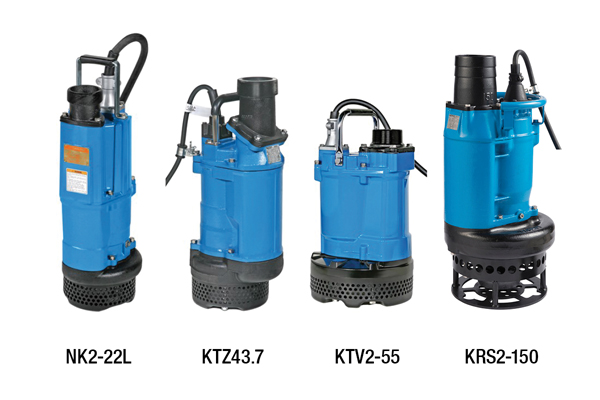 Tsurumi Pump offers a variety of electric submersible dewatering solutions for mining with impressive capacities and convenient package sizes. For many underground applications that use dewatering pumps, unexpected downtime is an inconvenience and added expense at best, and a serious safety hazard at worst. That is the reason well-designed, durable pumps are essential in these demanding environments.
"By installing our pumps, the mining industry is effectively trusting us with their employees' safety every day – and we don't take that responsibility lightly," said Patrick Donahue, engineer at Tsurumi. "That's why we produce the toughest, most resilient pumps on the market — whether they're light enough to be handled by one person or require the use of heavy machinery."
The KTZ Series offers the capability of being quickly converted between high-head and high-volume performance with a simple change of impeller and wear plate, greatly increasing versatility.
For mines with even-greater dewatering requirements, Tsurumi's KRS Series of high-volume, extra-durable pumps is an ideal solution. The series has a wide range of sizes to meet any application.
Constructed of aluminum, the KTV Series offers a high-performance dewatering pump that is also lightweight. Ideal for jobsites not easily accessible or tight work spaces.
The NK Series of heavy-duty, high-head pumps covers a similar transfer capacity range to the KTV(E) models. Although they are single-phase units, these pumps also deliver durability equivalent to those 3-phase pumps, as their use of some of the toughest construction materials enables the handling of abrasive substances with minimal wear.
Source: Tsurumi America, Inc.